Black Canary
Biographical Information
Real Name

Kayla Marie Evans

Universe
Citizenship

United States of America

Identity

Secret

Classification

Super Being

Physical Description
Gender

Female

Height

5'9"

Weight

130 lbs

Hair Color

Blond

Eye Color

Blue

Personal Information
Education

College Graduate

Political Information
Current Affiliation
Exodus Information
Creator
NPC

No
"I've seen some impressive individuals in this line of work. I've seen Aquaman rip through an army of mechanized warriors. I've seen both Superman and Captain America standing up for the little people. I once saw Wolverine attack a a would-be alien conqueror all by himself. But I'll tell you this; none of them are as tough as her. There is something in her that just won't let her admit defeat. It's inspiring."
— Hank Emerson on Black Canary
Biography
[
]
The Child with the Sonic Cry
[
]
Coming Soon!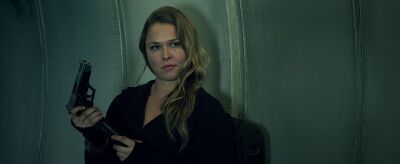 The Young Patriot Program
[
]
Coming Soon!
Agent of A.R.G.U.S.
[
]
Coming Soon!
The Arrow and the Bat
[
]
Coming Soon!
Powers
[
]
Canary Cry: She possesses a metagene that gives her a potent sonic attack, able to damage and stun foes or objects. Her scream is able to shatter metal. She possesses an incredible level of control over her vocal chords. This enables her to mimic sounds and generate any sound she desires, even developing several other abilities.

Disruption: She causes an incredible amount of damage to non-living targets, and a remarkable amount of damage to living targets; stunning people in an entire area.
Sound Disruption: Canary has the remarkable ability to disrupt sound and sonic powers.
Induce Sleep: By altering her vocals she can cause targets to fall asleep.
Abilities
[
]
Martial Arts Master: Her combat knowledge makes her one of the most skilled martial artists on the planet. She is an expert in the field of martial arts. She is proficient in karate, judo, aikido, ninjutsu, savate, muay thai, boxing, and multiple styles of kung fu.
Master Tactician: Kayla is a very effective strategist, tactician, and field commander.
Harmonica Player: Though not a useful skill in battle, it is a skill nonetheless that she uses to strengthen her breathing and vocal cords. This is a form of training for her Canary Cry.
Master Acrobat: Kayla is a prodigious natural athlete, possessing a peak human level of agility/acrobatic skill. She is regarded as one of the greatest human acrobats in the world.
Expert Detective: Black Canary has shown to be an expert detective using her gifted intellect to figure out complex problems and to find clues and evidence to crime scenes.
Expert Pilot: Kayla is an expert pilot of fixed-wing aircraft.
Gifted Intellect: She possesses the ability to quickly process multiple information streams (e.g., threat assessment) and rapidly respond to changing tactical situations.
Limitations
[
]
Black Canary is susceptible to all human vulnerabilities.