Chloe Pullman
Biographical Information
Place of Birth

Toronto, Ontario, Canada

Citizenship

United States (Naturalized)

Date of Birth

4 BCI

Classification

Alpha Mutant

Physical Description
Race
Gender

Female

Height

5'6"

Weight

125 lbs

Hair Color

Dark Brown

Eye Color

Dark Brown

Personal Information
Political Information
Current Affiliation
Exodus Information
Creator
NPC

No
Biography
[
]
Early History
[
]
Information Comign Soon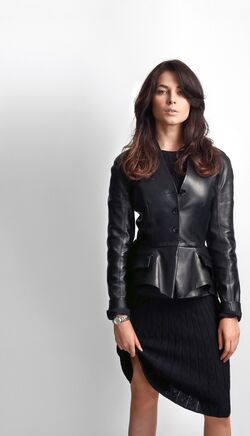 Powers
[
]
Telepathy: Chloe possesses a low level control over telepathy. She has the ability to read minds and project basic thoughts. She can not pierce the minds of those who are well trained to resist telepathic intrusion, nor can she induce complex thoughts into another's mind.
Psychometry:Chloe possess the ability to relate details about the past or future condition of an object or location, but she must be in physical contact with the object. She will remember the information after she has touched it, but the information usually leaves her memory after a few minutes.
Empathy:Chloe possesses the ability to read or sense the emotions and/or control the emotions or feelings of others. Her ability to control the emotions or feelings of others is low, and can only be induced for a short period of time, necessitating a large amount of concentration.
Psionic-Electric Blasts: One of her primary offensive capabilities, Chloe has the ability to shoot psionic-electric blasts from her hands. These are both mental and physical in nature, and work in two ways. First, they stun and overload the target's bioelectric field, causing momentary shock. Second, they neutralize the target's neural network, hampering their ability to respond. There is also significant physical damage as well. Chloe has never done sufficient damage to kill anyone with these attacks.
Telekinesis: Chloe possesses the ability of telekinesis, the ability to manipulate and control objects with the mind, often in ways not visible to the naked eye. She has rudimentary control over this, and is a skill that she is working on developing further. She lacks the ability to fly however.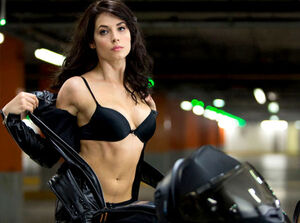 Abilities
[
]
Experienced Martial Artist: Chloe has experience in martial arts, both in the field and through rigorous training. She specializes in Aikido, Judo, and Kickboxing.
Marksman: Chloe has had great success in learning how to shoot. In addition, she utilizes her telekinesis to help her accuracy, also giving her practice with fine tuning her telekinesis.
Talented Hacker: Chloe has learned advanced hacking from Weapon X, a skill that she puts to use in the field.
Multi-lingual: Chloe speaks English, German, French, and can do passable Arabic.
Limitations
[
]
Despite possessing a number of powers, she lacks superhuman durability, meaning that she suffers from all of the normal limitations of a woman her age who practices a rigorous workout regimen.
Threads
[
]
Active Threads
[
]
Past Threads
[
]