Echo
Biographical Information
Real Name

Joanna Church

Universe
Citizenship

United States of America

Identity

Private

Date of Birth

Unknown

Classification

Human Prime

Physical Description
Race

Human

Gender

Female

Height

5'8"

Weight

120 lbs

Hair Color

Brown

Eye Color

Brown

Personal Information
Weapons

Various

Fighting Styles

Various

Political Information
Exodus Information
Creator
NPC

No
"Anything you can do, I can do. Probably better."
— Joanna Church
Biograpy
[
]
Early Life
[
]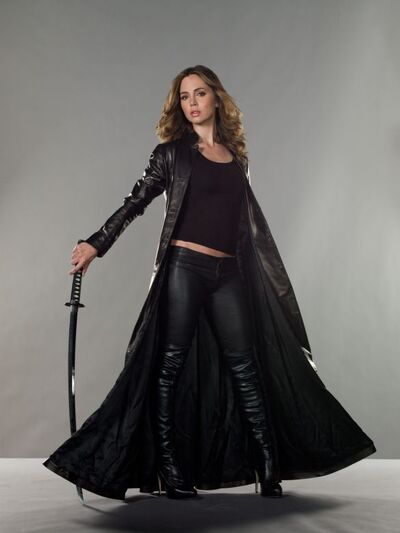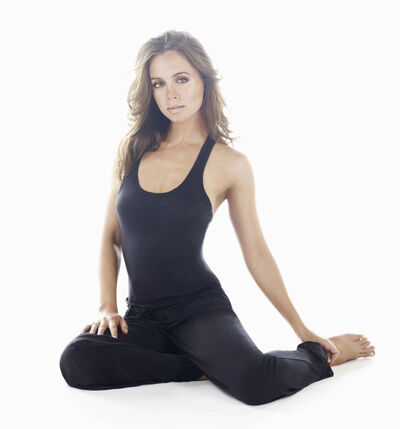 Powers
[
]
Photographic Reflexes: Echo possesses photographic reflexes. As a result, Joanna is capable of perfectly duplicating any physical movement or action she sees with perfection after watching it only once.
Abilities
[
]
Concert Level Pianist: Due to viewing many talented pianists perform, she is an extraordinary pianist.
Graceful Dancer: Due to watching many dances and ballets, Echo is an excellent dancer.
Master Martial Artist: Echo is an expert in various forms of martial arts, including those practiced by the original Daredevil, Bullseye, and the Hand. She learned various different techniques and methods from studying different martial artists in action/martial arts movies such as Bruce Lee, Jackie Chan, and Jet Li.
Master Acrobat: Due to watching tapes of the original Daredevil's performance, Joanna is proficient in the field gymnastics and acrobatics.
Expert Marksman: Due to watching tapes of Bullseye's performances, She is an expert marksman capable of throwing objects of almost any sort with phenomenal accuracy and sharpshooting.
Multilingual: Joanna is able to read, write, and speak foreign languages after seeing them written or spoken one time. As a result, she is fluent in multiple languages. Although she is deaf, she can understand people by reading their lips and learned to speak by watching their tongues.
Weapons Proficiency: Due to fighting and watching tapes of various different martial artists such as Daredevil, she is skilled with both single, and double billy clubs used in an Eskrima-like fashion, an excellent swordsman with both single and double katana, and is master at using both single, and double nunchaku, and possibly other weapons.
Power Grid
[
]