Elena Connor aka "Nova"
Biographical Information
Homeworld
Date of Birth
Physical Description
Species

Human

Gender

Female

Height

5'7"

Hair Color

Auburn

Eye Color

Green

Personal Information
Allies
Enemies
Weapons

Westar 35 Pistol
Lightsaber

Lightsider Information
Title

Apprentice

Type
Former Masters
Current Students
Lightsaber Information
Lightsaber Types

Singlebladed

Lightsaber Colors

Gold

Proficient Lightsaber Styles
Political Information
Former Affiliation
Current Affiliation
Exodus Information
Creator

Pryde

NPC

No
Description
Edit
"I didn't see anything and you didn't see anything. Nobody saw anything, got it?"
— Nova speaking to Tsiv
Elena Connor 14 ABY is a former student of Luke's Jedi temple. Abandoned from a young age Elena has had to endure many struggles to learn to become independent. As a result of her experiences growing up she has become rather cynical and jaded. Always ready with a snarky remark or comment and never afraid to speak her mind. Luke found her on the planet of Vorzyd V after she unsuccessfully tried to steal his lightsaber and sell it. Shortly after he brought her to his Jedi temple for training when he sensed her potential with the Force. Elena was eager to learn from her new master but never quite got over her cynical nature. She spent four years at the temple under Luke's tutelage and was a mere fourteen years of age when Ben Solo turned away from the light and slaughtered the other students. Somehow she managed to survive the attack and flee to the Outer Rim. There in order to survive she hid her identity, calling herself Nova and mixing herself up with a number of unsavory types. No matter how deep she got, however, she always managed to stay one step ahead thanks to her Jedi powers. It was in a casino on Canto Bight where she ran into Tsivoin Ulderis while cheating at dice. A chance encounter that was about to radically change her life...
Force Powers
Edit
Information coming soon...
Lightsaber Forms
Edit
Information coming soon...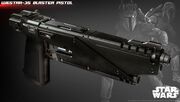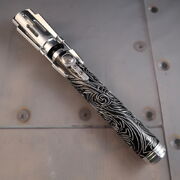 Community content is available under
CC-BY-SA
unless otherwise noted.