Felicity Sage
Biographical Information
Homeworld
Date of Birth
Physical Description
Species

Human

Gender

Female

Height

1.52 meters

Hair Color

Black

Eye Color

Green

Personal Information
Allies
Enemies
Weapons
Lightsider Information
Title

Padawan

Type
Lightsaber Information
Lightsaber Types

Doublebladed

Lightsaber Colors

Violet

Proficient Lightsaber Styles
Political Information
Current Affiliation

Freedom Fighter

Exodus Information
Creator
NPC

No
"I have the responsibility to protect others because I can, there's no other reason for it. What kind of person would I be if I just stood idly by while innocent people were being persecuted when I have the power to stop it?"
— Felicity Sage to Renn Corso
Felicity Sage (14 ABY) Felicity is a young orphaned girl living on the planet Ord Mantell. She knows very little of her family or where she came from and she has only the vaguest memories of her past. Her current caretaker is an old junk dealer named Grell who took her in after she displayed an extraordinary knack for understanding machinery. Now she lives in a small shack inside the junk shop repairing old machines and helping Grell with the maintenance of the store. It's not the most glamorous of jobs but it's a roof over her head and three square a day and she's grateful to have even that. Still, her heart yearns for adventure and on lonely nights she can't help but look to the stars and wonder what's up there...
Doublebladed Lightsaber
Quarterstaff
Blaster
"My father used to say to me, 'Mastery requires practice.' ... Or at least I think my father was the one who said it. It's just something I've always told myself but I know i'm not the one who said it first. I just feel like it was my father, like deep down I just know it was him."
— Felicity Sage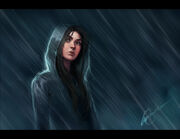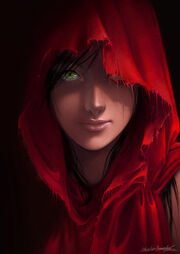 Coming soon...
Community content is available under
CC-BY-SA
unless otherwise noted.