Man-Bat
Biographical Information
Real Name

Dr. Kevin Galloway

Place of Birth
Citizenship

American

Criminal Record

Unknown

Classification

Human

Physical Description
Race

Human
Scottish


Gender

Male

Height

5'9"

Weight

155 lbs

Hair Color

Brown (Graying)

Eye Color

Black

Personal Information
Known Relatives

Anna Galloway (Wife)

Known Powers

See Powers

Known Abilities

See Abilities

Weapons

Varies

Fighting Styles

Personal

Professions

Scientist

Education

Extensive

Political Information
Current Affiliation
Exodus Information
Creator
NPC

No
"The serum is ready."
— Man-Bat to McCoy and Nicole Kane
Biography
[
]
Early Life
[
]
Dr. Kevin Galloway was born in Gotham City many years before the Chrell Invasion. Interested in science at a young age, he found the way that organisms reproduced and the genetic traits that they passed on to their offspring fascinating. Always a shy person, Kevin found himself more intrigued by nature than by his fellow humans. He took a particular liking to birds, bats, and other flying animals. He studied well in school and went to Gotham University for his undergraduate and master's degree. While in school, he met and married Anna Studebaker, a fellow student who was in the business program. After completing his studies, he was able to get a job in a genetics labs, doing research on various avian animals.
When the Chrell invaded, his lab was destroyed and Dr. Galloway found himself out of work and out of his home. He watched as Gotham City was rebuilt around him, but could not find a way to get his life back on track. Unfortunately, he'd also lost the rock on which he could have leaned, as Anna had died during the invasion itself. He was lost and left without a focus, and without friends.
More Coming Soon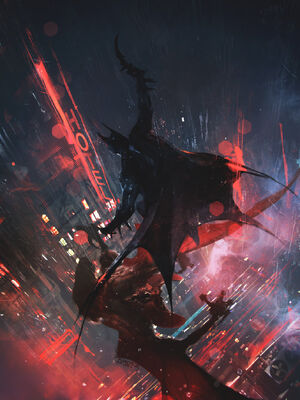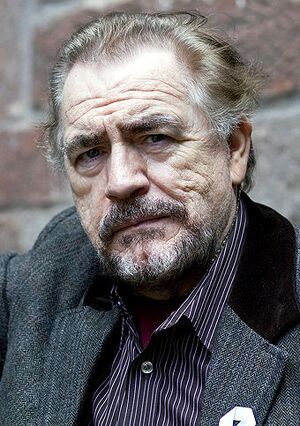 Powers
[
]
Transformation: Upon injection of the Man-Bat Serum, Galloway gained the ability to transform himself into a half-human/half-bat creature. Once the serum wears off, the Man-Bat returns back to human form. It is unknown whether he can transform at will or whether he requires the serum.

Flight: Man-Bat can fly by way of artificially generated leather wings.
Claws: The Man-Bat has sharpened claws which are strong enough to easily tear through flesh and muscle.
Echolocation: Man-Bat can navigate through the air by way of echolocation, similar in function to a bat's radar.
Sound Manipulation: Man-Bat is able to create sonic waves that stun people nearby him.
Abilities
[
]
Biology: Dr. Galloway possesses a degree in Biology and Genetics.
Chemistry: Dr. Galloway is quite knowledgeable in the field of Chemistry.
Weaknesses
[
]
Man-Bat's hearing is highly sensitive and extremely loud noises cause him great pain. He is also extremely sensitive to bright light, preferring instead to remain in dark locations.
Power Grid
[
]
Behind the Scenes
[
]
Kevin Galloway is named after Nichalus and also makes use of his Scottish heritage.
Threads
[
]
Present Threads
[
]
Batman: Streets of Gotham (First appearance as Dr. Kevin Galloway)
Past Threads
[
]