Molecule Man
Biographical Information
Real Name

Scott Mescudi

Place of Birth

Cleveland, Ohio

Citizenship

United States

Identity

Secret

Date of Birth

March 9th

Classification

Omega Mutant

Physical Description
Race
Gender

Male

Height

5'9"

Weight

160 lbs

Hair Color

Black

Eye Color

Black

Personal Information
Political Information
Exodus Information
Creator
NPC

No
Information Coming Soon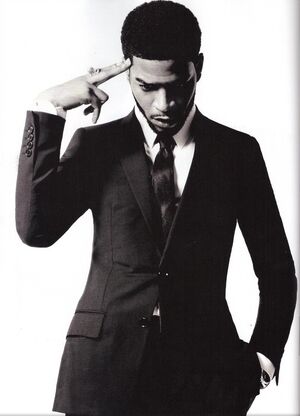 Molecular Manipulation: The Molecule Man possesses the ability to mentally control, transform, and manipulate the molecules of all matter and energy. Through concentration, he projects a psionic-manipulative energy, the precise nature of which is unknown, that alters the arrangement of molecules according to any visualized pattern. He can animate inanimate materials by causing constant mass movement of molecules: for example, he can make a brick building walk. He can rearrange molecules so radically, he can use his power to reconfigure all forms of matter and them into different substances and forms (such as, for example, turning air into glass), and can change matter into energy and back again. He can create force fields and energy blasts, and also open up worm holes through hyperspace and traverse them, thus travelling faster than light. The maximum area he can affect at a single time is not yet known. Once he effects a change in the arrangement of molecules in a quantity of matter, it remains in its new configuration until he consciously changes it back. Even if rendered unconscious, the transformed substances remain. The Molecule Man can even affect the molecules of matter with mystical properties, matter fashioned by vast cosmic power, and matter composed of the most impervious materials devised by man. The process of molecular manipulation does not cause the Molecule Man any more exertion than performing simple arithmetic.
Community content is available under
CC-BY-SA
unless otherwise noted.