Romulus
Biographical Information
Real Name

Unknown

Universe
Place of Birth

Unknown

Identity

Secret

Classification

Alpha Mutant

Physical Description
Gender

Male

Height

7'2"

Weight

300 lbs

Hair Color

White/Gray

Eye Color

Black

Personal Information
Weapons

Varies

Fighting Styles

Personal

Political Information
Exodus Information
Creator
NPC

No
"I am the Good Shepherd. I claim the lost, the wayward, the desolate. All of these troubled souls yearning for peace. To know Romulus is to know solace. To follow Romulus is to be consoled. To believe in Romulus is to truly have everlasting life. My gift is the gift of the flesh, the gift of the blood. I am the Way, the Truth and the Life."
— Romulus
Biography
[
]
Early Life
[
]
Information Coming Soon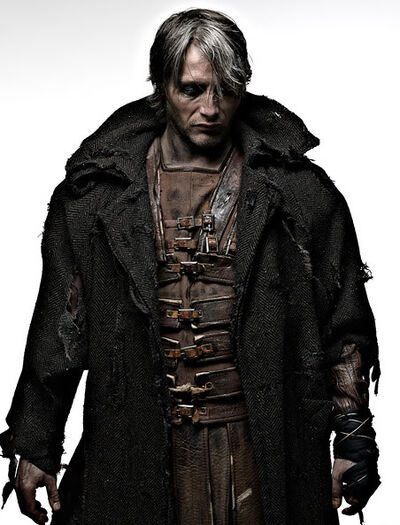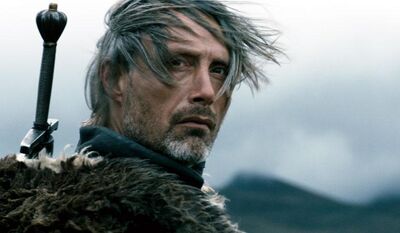 Powers
[
]
Regenerative Healing Factor: Romulus possesses an accelerated healing factor that allows him to fully heal damaged tissue. The full limits of Romulus' healing powers aren't known, but the overall speed and efficiency in which he heals appears to be based upon the severity of the injury. He heals from slashes across his face within a matter of moments. However, from deep slashes across his upper body, Romulus requires a few minutes to heal. Romulus' healing powers also afford him great resistance to drugs and toxins as well as immunity to conventional diseases.
Foreign Chemical Immunity: Romulus natural healing also affords him the virtual immunity to poisons and most drugs. It is virtually impossible for him to become intoxicated.
Disease Immunity: Due to his highly efficient immune system, Romulus is immune to all Earthly diseases, infections and disorders, he's near impervious to gas attacks, poisons, and nerve-toxins and completely resistant to diseases like anthrax, smallpox and HIV.
Superhuman Durability: Skin, bone, and muscle tissues are augmented to levels that are considerably stronger and harder than human and the tissues are resilient to injury to an extraordinary extent.
Unique Bone Structure: Romulus possesses a uniquely dense bone structure.
Superhuman Stamina: His mutant healing factor grants him resilience to lactic acid and other fatigue toxins generated by his muscles granting him superhuman levels of stamina, exceptional endurance, and lung capacity (hold breath for 6 minutes under water); in all physical activities. Romulus can sustain himself at peak capacity for several days.
Superhuman Agility: His agility, balance, flexibility, dexterity, and bodily coordination are enhanced to levels that are beyond the natural physical limits of an Olympic gold medalist. He has the combined agility and acrobatic prowess of the most accomplished circus aerialists and acrobats.
Superhuman Reflexes: His reflexes are enhanced to levels that are beyond the natural physical limits of the finest human athlete.
Superhuman Strength: Romulus possesses some degree of superhuman strength. As with much of his powers, the full limits of his powers aren't known. His physical strength is currently estimated between 800 lbs and 2 tons.
Superhuman Longevity: While most of his past is unknown, Romulus has supposedly been alive since prehistoric times. In spite of his age, however, he has the physical appearance and vitality of a powerful man. However, Romulus appears to be showing some signs of aging. The original color of his hair was black but now, it's mostly white with only a few areas retaining his hair's original color.
Retractable Claws: Romulus possesses a single, retractable claw at the tip of each finger. The claws have a razor sharp edge and are capable of cutting material as durable as bone. It is possible that his claws can cut much tougher material as well, but it's unknown at present. Recently he seems to have implanted four extra adamantium claws into his backhands, which given their indestructible composition, enable them to cut through almost anything.