Serenity
Biographical Information
Homeworld

Sylaria

Date of Birth
Physical Description
Species

Sudari

Gender

Female

Height

1.5 meters

Hair Color

Black/Gray

Eye Color

Aqua

Force Sensitive

Unknown

Personal Information
Weapons

Dual DC-15 Blasters
Vibrosword

Fighting Styles

Mix Martial Arts

Professions

Space Pirate

Political Information
Current Affiliation

Independent

Exodus Information
Creator

Pryde2000

NPC

No
"What's the worst that can happen?"
"Besides the possibility that we might explode?"
"Yeah, besides that."
— Serenity and an unknown speaker.
Description
[
]
Serenity (14 ABY) is a Sudari wolf girl, a tribal species that exists on the Planet Sylaria deep in the Unknown Regions. At a young age she was taken from her home by a group of opportunistic traders who had stumbled upon her homeworld and saw value in her species. Though the traders were eventually chased off by Sylarian security forces it was not before capturing the young Sudari girl. Serenity was the only prize they managed to make off with, but before they could make a profit from her they were tragically (or rather ironically) beset upon by pirates on their way back to known space.
Most of the traders were killed in the initial attack and the cargo holds raided and emptied of all of their valuables. Serenity was found in one of the cabins and taken before the Captain who had never seen her like before. Amused by this tiny creature he decided to take her on as his cabin girl. At first he treated her like a pet, calling her Pup and behaving as though she wasn't even a sentient being. Eventually, though, he developed a soft spot for her though he frequently tried to hide it behind idle threats. Serenity learned everything she knew from him and when it came time for him to retire he set her free. That was how she came to Ord Antalaha seeking her own fortunes...
Skills
[
]
Technical Expertise
[
]
Coming Soon...
Combat Styles
[
]
Coming Soon...
Weapons
[
]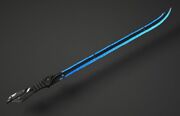 Coming Soon...
History
[
]
Early Life
[
]
"Plan B? You're asking me for a plan B? I'm still not sure what Plan A is."
— Serenity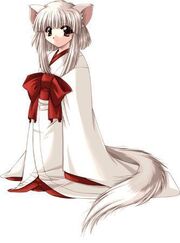 Active Threads
[
]