Silver Samurai
Biographical Information
Real Name

Kenta Okada

Universe
Place of Birth

Kyoto, Japan

Citizenship

Japanese

Identity

Secret

Criminal Record

Yes

Classification

Mystical Being

Physical Description
Race

Human

Gender

Male

Height

5'9"

Weight

180lbs

Hair Color

Black

Eye Color

Brown

Personal Information
Weapons

Katana

Political Information
Position / Rank

Leader

Current Affiliation
Exodus Information
Creator
NPC

No
Biography
[
]
Early Life
[
]
Coming Soon!
Life of Crime
[
]
Coming Soon!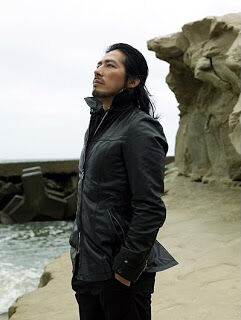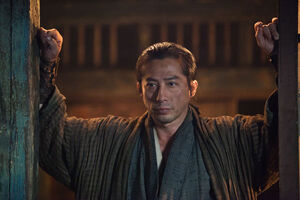 Powers
[
]
Tachyon Field: Ability to generate a tachyon energy field from within his body through unknown means. Though he can focus this energy through anything. He typically focuses this field through his sword, allowing it to cut through almost any substance. In addition he has been shown on occasion, with much strain, to conjure the power through his silver armor making it impervious to damage.
Abilities
[
]
Master of Martial Arts: The Silver Samurai is a master of Battōjutsu, Iaidō, Iaijutsu, Kenjutsu, and Shinkendo. He is also a highly skilled master of several unarmed martial arts, although his abilities do not match those of Iron Fist or Chang-Chi.
Equipment
[
]
Katana: Silver Samurai is a trained samurai and wears the armor and wields the sword of a samurai warrior. His sword was hand forged many centuries ago from meteoric iron by a master smith. The blade is incapable of dulling.
Silver Armor: Silver Samurai's samurai armor is silver in color and light enough to not hamper his mobility. The armor weighs 60 lbs.
Limitations
[
]
Silver Samurai is a human being and thus vulnerable to all human limitations.