We're Getting Mutants in the MCU - The Loop
Play Sound
Taylon
Astrographical Information
Region

Mid Rim

System

Taylon System

Suns

1

Moons

2

Physical Description
Class

Terrestrial

Atmosphere

Breathable

Points of Interest

Jedi Stronghold
High Court
Prime Minister's Palace

Societal Information
Immigrated Species

Humans, Various

Official Language
Population

6.5 Billion

Capital

New Kora

Major Cities
Former Affiliation
Affiliation
Exodus Information
Creator
Geography
[
]
Taylon is a large world compared to the rest of the planets in the galaxy. Most of its surface is covered in water. However, there are three continents; all of which are inhabited by humans. The three continents are Adun, Artanis, and Asarr. Formerly located in the middle of the ocean was the City of the Jedi before its destruction at the hands of Darth Trayus. A new, much smaller, Jedi stronghold was built by the citizens of Taylon in order to keep a Jedi presence on their world. A new planetary capital city was also built on the continent of Artanis and named New Kora.
Capital Cities
[
]
Planetary Capital: New Kora (Located on Artanis)
Adun Capital: Kaval
Artanis Capital: Taeris
Asarr Capital: Sorna
Government
[
]
The planetary government is headed by an elected Prime Minister. The mainland has governors, city councils, and a judicial system all ready in place. Each continent is given a Minister. The Minister keeps the peace in all forms. He/she is in charge of law enforcement, the city councils, and the province governors. They report to the Prime Minister.
Government Officials
[
]
Prime Minister: Selena Weir
Adun Minister: Caren Moore
Artanis Minister: Zion Casadius
Asarr Minister: Varu Tin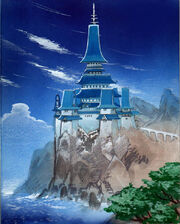 Jedi Outpost
[
]
The Taylon Jedi Outpost, though not as important as it once was as the City of the Jedi, is still a functioning part of the Jedi Order. It is strategically placed to keep an eye on the events occurring in that specific region of space. It is much smaller than the Kora outpost had been and far less advanced. Though it still boasts modern defensive capabilities and technology. The outpost houses around three hundred individuals, both Jedi Knights and other personnel working for the order. There is a chamber reserved for High Council meetings should the Jedi Council ever need to meet on Taylon to converse. Generally, the outpost is used as an ambassadorial station.
Jedi Personnel
[
]
Military
[
]
Military Commanders
[
]
General of the Army: Tiberius Stark
Admiral of the Navy: Aayla Kye
Army
[
]
[

]